SPA & WELLNESS
Let yourself be carried away by the fresh air and the scenic setting of midnight sun, the northern lights and the energizing view of Torne River flowing by.
Cape Easts heart is our award-winning SPA which has a wide range of experiences for maximum harmony and refreshment. In Midnight Ice, our spa amenity with the world´s largest sauna you will encounter ancient traditions in a modern form. The sauna, similar in design to a Mayan temple, has ten bench rows at different levels with capacity for up to 150 persons. At top level the temperature is 100 degrees celcius, and at the bottom level we have ice-bath, hot-water pools and a waterfall shower with icy water.
July 20 to August 31: 
Closed due to the production of Robinson  
September and October:
The spa is open Thursday-Saturday at 11-22, Sunday at 10-15.
Children 7-14 years of age are welcome in our SPA between 11 AM – 3 PM and 3- 5 PM in company with a responsible adult. 
Children 15-17 years of age are allowed at all times in company with a responsible adult.
Children 0-7 years old are not allowed in the SPA.
Please see important information about the SPA below.
Due to restrictions on covid-19 and the demand from our guests, we have decided to have different times for spa visits, this is to limit the number of people who visit the spa at the same time. The times you have to choose from are at:
11 AM – 3 PM (valid Friday-Sunday)
3 – 7 PM
7 – 10 PM
The most people visit the SPA between 3 – 7 PM, avoid this time if you prefer less people.
Please inform the reception upon reservation which time you prefer. The outdoor pool is also included in the SPA and the visiting hours.
Between July 19 and August 31 the SPA and outdoor pool will be closed. 
If you only wish to visit the outdoor pool and sundeck you are welcome to do so on Sunday – Thursday between June 22 to July 16. Children 7-17 years of age only accompanied by an adult.
Opening hours: 8 AM – 3 PM. 
Adults 199 SEK 
Children up to 14 years of age 99 SEK
Between July 19 and August 31 the SPA and outdoor pool will be closed. 
Entrance to SPA including bathrobe and slippers
Entrance to SPA for children age 7-14. Does not include bathrobe or slippers
Discover our many accommodation options to combine with a relaxing visit in our Midnight Ice SPA
The sauna area is the heart of the entire spa amenity. The temperature here is a constant 40 degrees. To experience "Tornio Valley torture" climb to the uppermost bench where the temperature reaches 100 degrees celcius. If you want to really cool down, we recommend a dip in the ice-bath on the lowest level or a waterfall shower, where 100 litres of icy water crash down over your body. The Stone Sauna provides a calmer experience, with pleasant heat and humidity. In the fragrant relaxation shower you choose the temperature, fragrance and lighting. From the sauna area you can also step down and swim out in the large heated outdoor pool.
The second sauna level features the Steam Sauna, where the humidity is almost 100% and the scent of ethereal oils. In the Finnish Sauna with its wooden benches you can experience the Finnish tradition of whipping yourself (or someone else) with a bunch of soft birch twigs, as well as the German ritual with steam and scents. You can cool down on the adjacent terrace with a view of the Torne River.
The skydeck features Sumerian baths. In the winter you can watch the Northern Lights and in summer the sun shines day and night. The roof terrace has relaxation amenities and a heated pool.
We will lend you a bathrobe, towel and slippers. Please bring your own bathing suit, or if you forget one, you can buy one at the spa. Also for the gym, please bring your own training outfit and shoes. For the hotel guests with a spa package and treatments, there will be bathrobes, towels and slippers in the room. You can change in your room and walk to the spa in your bathingsuit and robe.
In our Midnight Ice Spa, please keep your swimming suit on at all times. Midnight Ice age limit is 18. At special times and with permission, children under 18 can be allowed to the spa.
Escape and treat yourself to our wide range of SPA treatments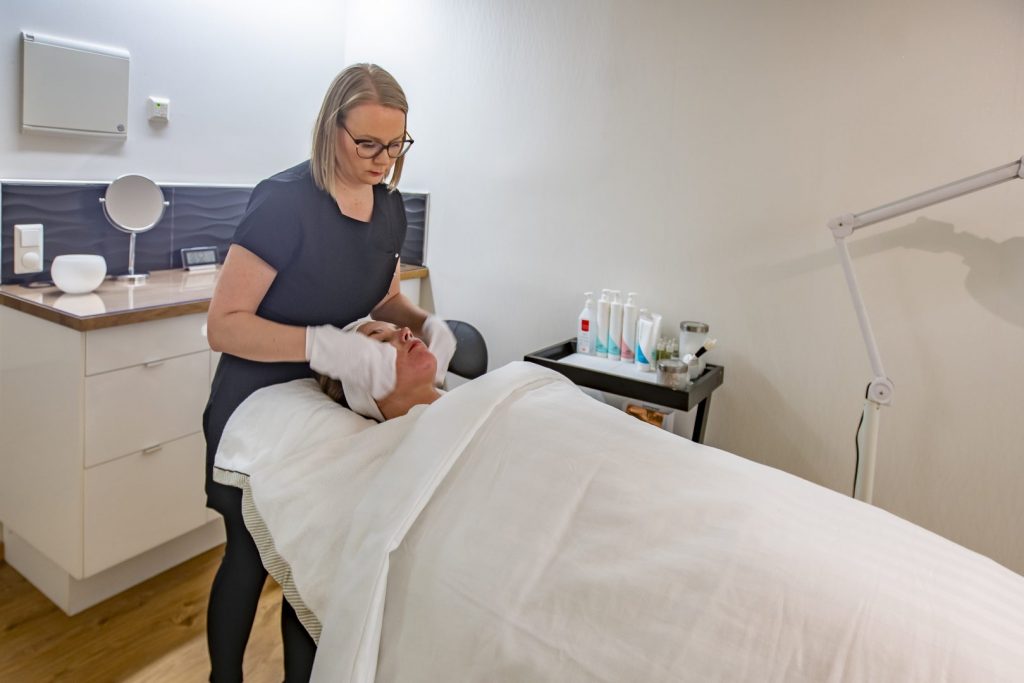 Our philosophy is to offer experiences and treatments worth remembering. We want to be able to give and convey an inner and outer well-being so that you as a guest can bring the feeling home. All treatments are adapted for both women and men.
Booking terms – Treatments can be cancelled or rebooked 2 days before arrival at the latest. For late cancellations you will be charged the full price of the treatment.
We acknowledge how todays fast-paced society affects people all over the world. That is why Cape East is the get-away you've been looking for. Our SPA offers a relaxing atmosphere with all kinds of services enabling you to completely let go of everything outside for a couple of hours.