At Cape East restaurant we serve a season-based menu, which helps us make sure you are always served the best quality food. Season-based dining makes every experience unique. You will for example enjoy fish from Torne River and the ocean, elk and reindeer from the forest, as well as mushrooms and berries from the local area. With the midnight sun shining day and night in the summer, the food will grow in perfect conditions and achieve a rich taste. Our food is made in traditional ways with a modern touch. 
If you are heavily allergic to anything, please inform our staff ahead of your arrival to the facility.
Welcome to Cape East Restaurant. We have redesigned the entire restaurant including its lounge and bar area. The interior is made up of modern design elements in a manor/country-house environment. At Cape East you will endulge in high-quality food and beverages, with influences from the local area.
Make sure to reserve your table in advance.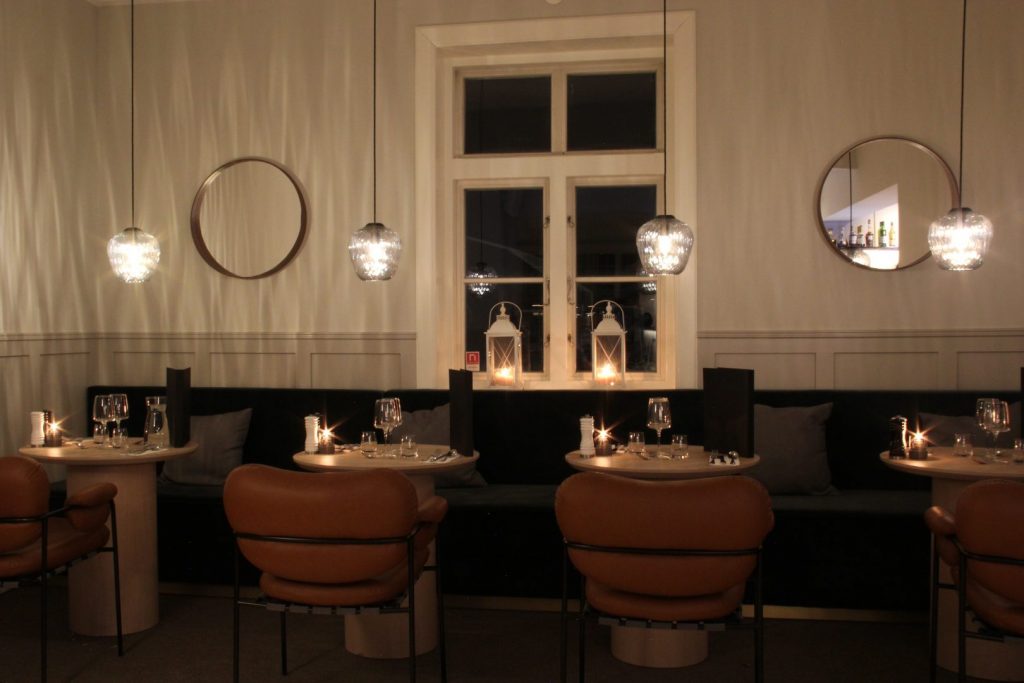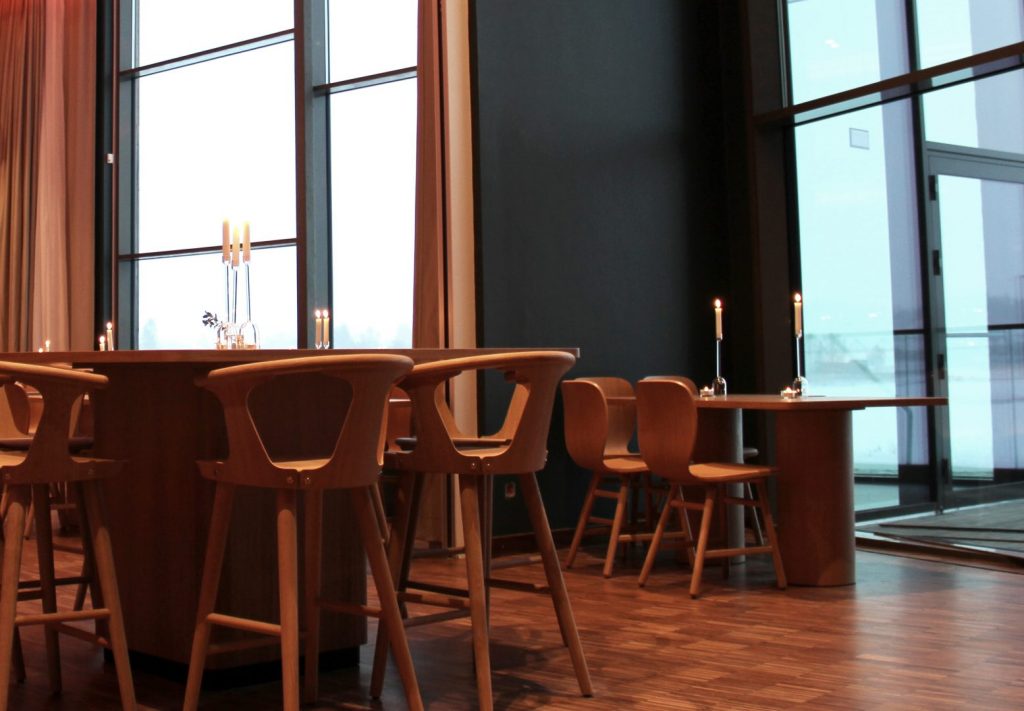 The newly opened Cape East Bistro serves food and beverages in a relaxed setting adjacent to the lobby and spa.  The bistro serves lunch and dinner on Saturdays.
On special occasions when our restaurant's regular a la carte is not available, this menu will be expanded upon slightly.
In our lounge bar we serve drinks but also lighter food options and snacks.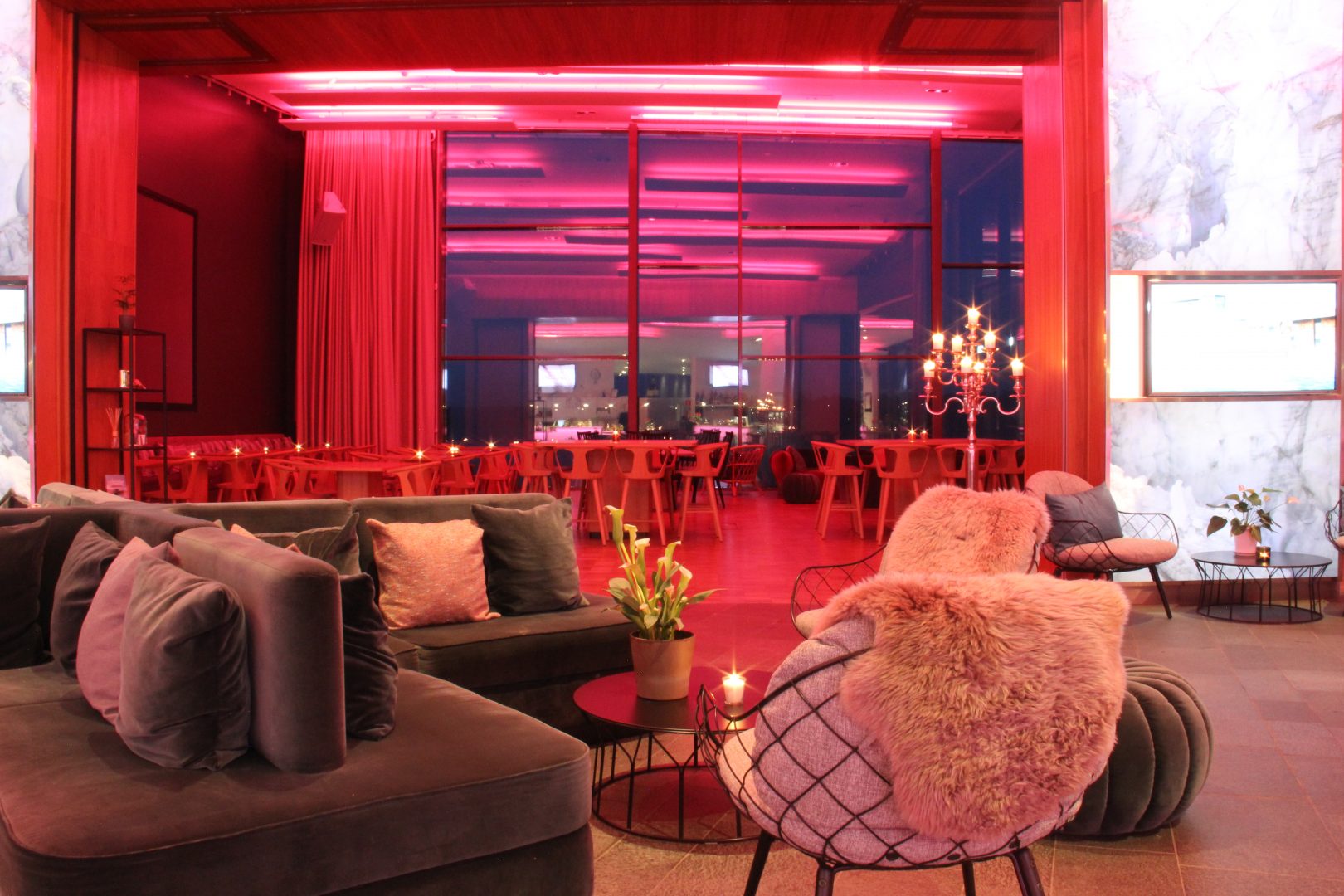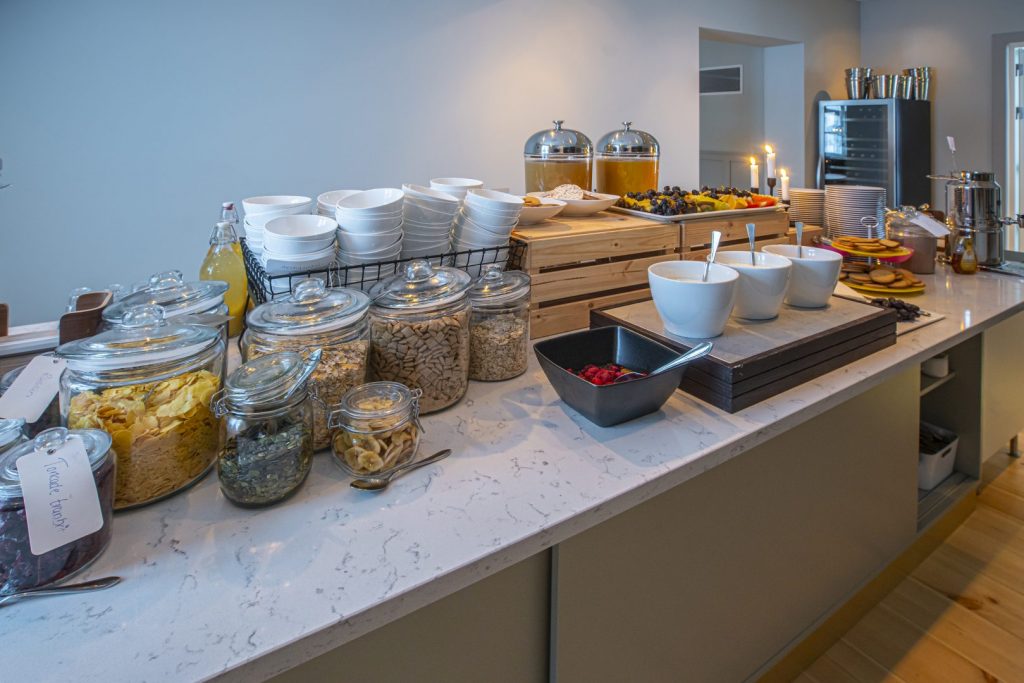 Begin your day with our breakfast buffet. Our breakfast buffet includes something for all tastes with influences from the local area. Enjoy the view of Torne River flowing by outside the window with Finland on the other side where the day started one hour earlier. Breakfast is included for all guests staying at our hotel. 
Price for day guests: 175 SEK / person (-50% for children age 4-12)
Our dining venue has undergone a complete refreshment with all new furtniture, design and kitchen. Discover unique tastes and many swedish signature dishes.
Be part of the family. Share your experience and help others discover Cape East.
Tag your photos with @capeeast_hotelspa & #capeeast to be seen in our feed.
Relaxation and happiness is what we want you to experience when you visit us, and we know that great food and other forms of nutrition is a vital part in achieving that. That's why we're making sure you get the absolute best ingredients and protein along with amazing desserts and beverages. 
Breakfast is included in all types of room reservations. If you are heavily allergic to anything, please inform our staff ahead of your arrival to the facility.